-------------------------------------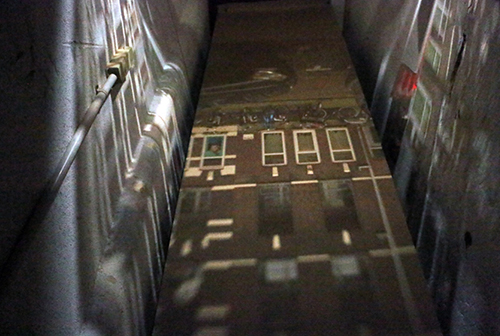 A HOLE IS ALL THERE IS TO PHOTOGRAPHY
BY SARMAD PLATFORM
ONGOING ALL WEEKEND

For the occasion of Zine Camp, Sarmad will make a camera (obscura) installation in which you can go inside! So imagine a box which can accommodate one human body, you go inside, it's absolute darkness, you open the shutter and see the projected image inside, you can turn and see other things, you will also have to do the "focusing" from inside.
It deals with the subjects which we work on; the various forms of imagery, and absolute darkness being an essential part of it.


----------------------------------------------------------------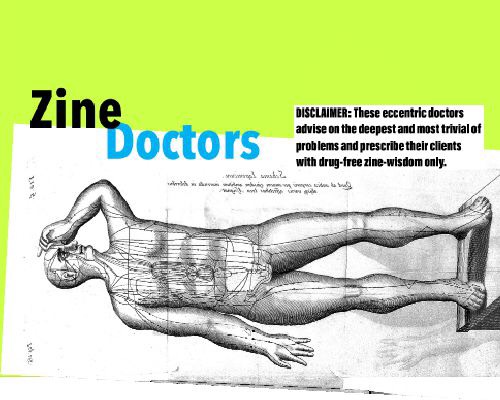 THE ZINE DOCTORS
BY SARA ROSA AND LONNEKE VAN HEUGTEN
SAT 2ND NOV. 13:30-15:30

Want to know how to squat a building? Recover from a debilitating bout of depression? Bake a vegan pie? Or just understand the world or yourself a bit differently? Based on their underground know-how and intuitive medizine skills, The Zine Drs. will find just the right zine for you! These eccentric doctors advise on the deepest and most trivial of problems and prescribe their "clients" with drug-free zine-wisdom only.
This installation celebrates the quirky wonder of zines and their insights on the personal, political and peculiar. It introduces visitors novel/obscure zines from Sara's large and diverse collection, gathered from many corners of the world.


ZINE CAMPFIRE READING: SHOW AND TELL
WITH KARIN DE JONG FROM PRINTROOM.
SUNDAY 3RD NOV, 19:00-20:00

To wrap up Zine Camp 2019, Karin de Jong of Printroom, will host a zine-reading session. We'll sit around a camp fire sipping aniseed (oat)milk and tell stories- or sing or perform -from the zines we've produced in the past days. Let's unwind and enjoy one last moment of general gezilligheid until it's time to close the book - till next time. All is welcome!



----------------------------------------------------------------